With the click of a button we can take some pretty decent pictures on our iphones today.
We get that big moment of our kiddo scoring their first soccer goal or that little smile after your newborn finishes nursing.  We get selfies of our with the kids (and hopefully we all fit in the picture!).  Trips to the park, bike rides and special icecream treats- these are all important moments in your film strip of life.
But, when it comes to commissioning a professional photographer, it should be different.  It should be luxury experience.  So what's the difference, you say?  You can read here about it but let me give you some details here as well.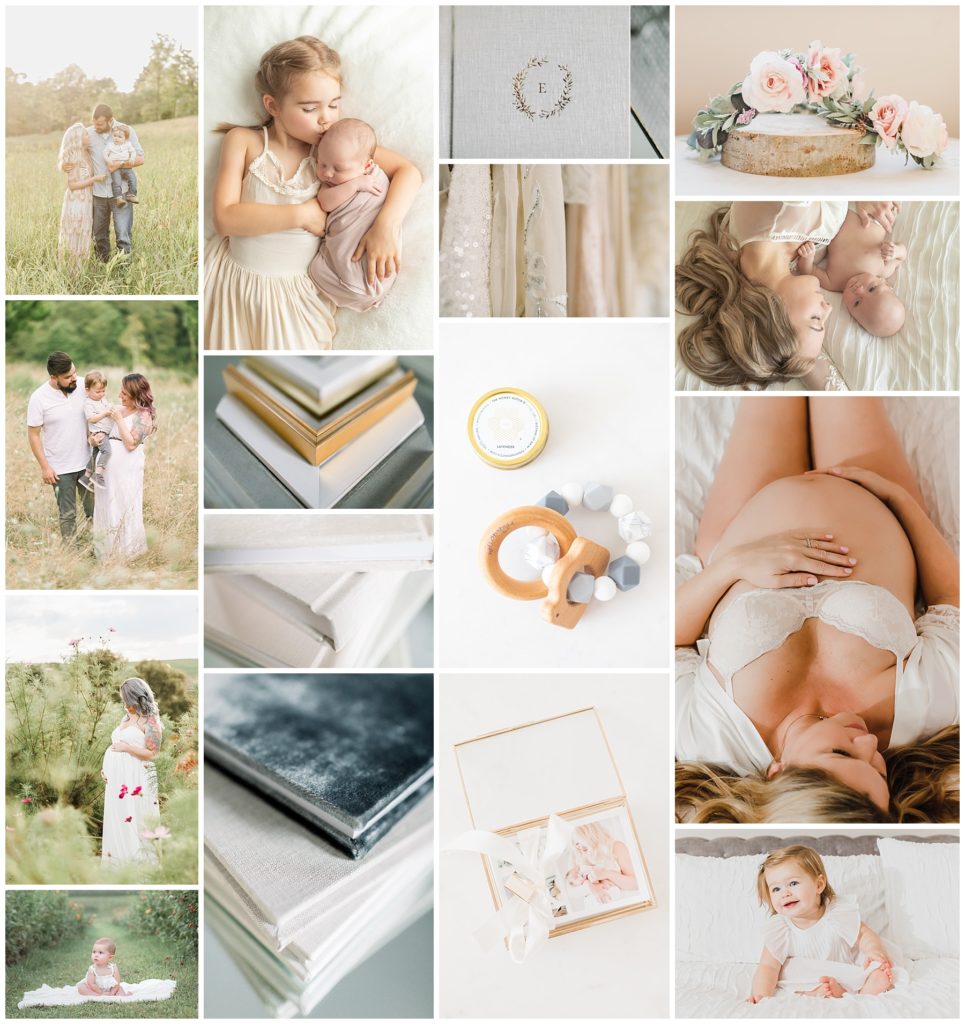 A consultation prior to your session so that I can get to know you and your family better.  We will talk about your visions for the session as well as your goals- are you looking for a large portrait for your family room or an album that will look gorgeous on your coffee table and hold all of your favorite images, plus your digital images.
A welcome package with your experience guide & a small hand-picked gift, usually from a local small business.
A carefully curated studio wardrobe for you as well as your little ones.  A personalized style board for your family with links to make shopping super easy for Dad and older children.
One of the best hair & makeup artists waiting to pamper you.
An intimate studio or a beautiful field to capture your lovely family.
A photographer who looks to document your family just as she would her own.
Above all else, I hope that you can envision yourself and your family through my lens, documenting those authentic emotions & never ending love for one another.
If you like to chat more about reserving a session with me, please click here or email me directly at petitemagnoliaphoto@gmail.com
Petite Magnolia Photography offers a luxury portrait experience documenting motherhood including maternity, newborn, baby, child & family photography in Pittsburgh, PA and surrounding areas including but not limited to Peters Township, Venetia, Upper St. Clair, Mt. Lebanon, Robinson Township, Cranberry, Wexford, Jefferson Hills, Bethel Park, and Canonsburg.  Clients are guided through the entire process starting with discussing their visions & needs, providing wardrobe choices & styling, a professional hair & makeup artist on hand as well as a design & ordering appointment to choose their artwork & digital files.
Due to the custom nature of portrait photography and the time I dedicate to each client, I take a very limited number of sessions each month.  Please inquire early for your date- I am currently booking into 2020.