If you've ever had a baby yourself or just know a mama that's been pregnant, it's clear how physically painful, exhausting, and stressful that last trimester and especially the last few weeks of pregnancy, can be. While some mamas get lucky and have it easy with blissful pregnancies, most of us feel worn out and like our bodies stretch to their limits! This is where prenatal yoga comes in—it can be an excellent form of gentle movement designed to help moms-to-be relax, nurture themselves and their baby, and ready themselves for labor and delivery. Check out these fantastic studios offering Pittsburgh prenatal yoga to connect with your changing and growing body.
6 Pittsburgh Prenatal Yoga Studios Offering Classes, Community, and Connection
Yoga Innovations
Yoga Innovations, located in Bethel Park, has a range of prenatal-friendly yoga. While their specialty is hot yoga, prenatal-friendly classes occur in warm rooms, not heated ones.
More calming, gentle classes like Restorative Yoga or Candlelight Yoga are perfect for non-yogi moms looking for some relief from their pregnancy symptoms. Meanwhile, the Warm Flow and Yoga For Motherhood prenatal classes range in intensity for the Pittsburgh mom who's already committed to a consistent workout practice or has more experience in the yoga world. 
The most fun class, to me, was their Mommy and Me Power Yoga class! Motherhood, while amazing, can sometimes be a lonely experience (does anyone else get to the end of the day and realize you haven't spoken to another adult?). This class allows moms to do gentle yoga and connect while their little ones watch in awe.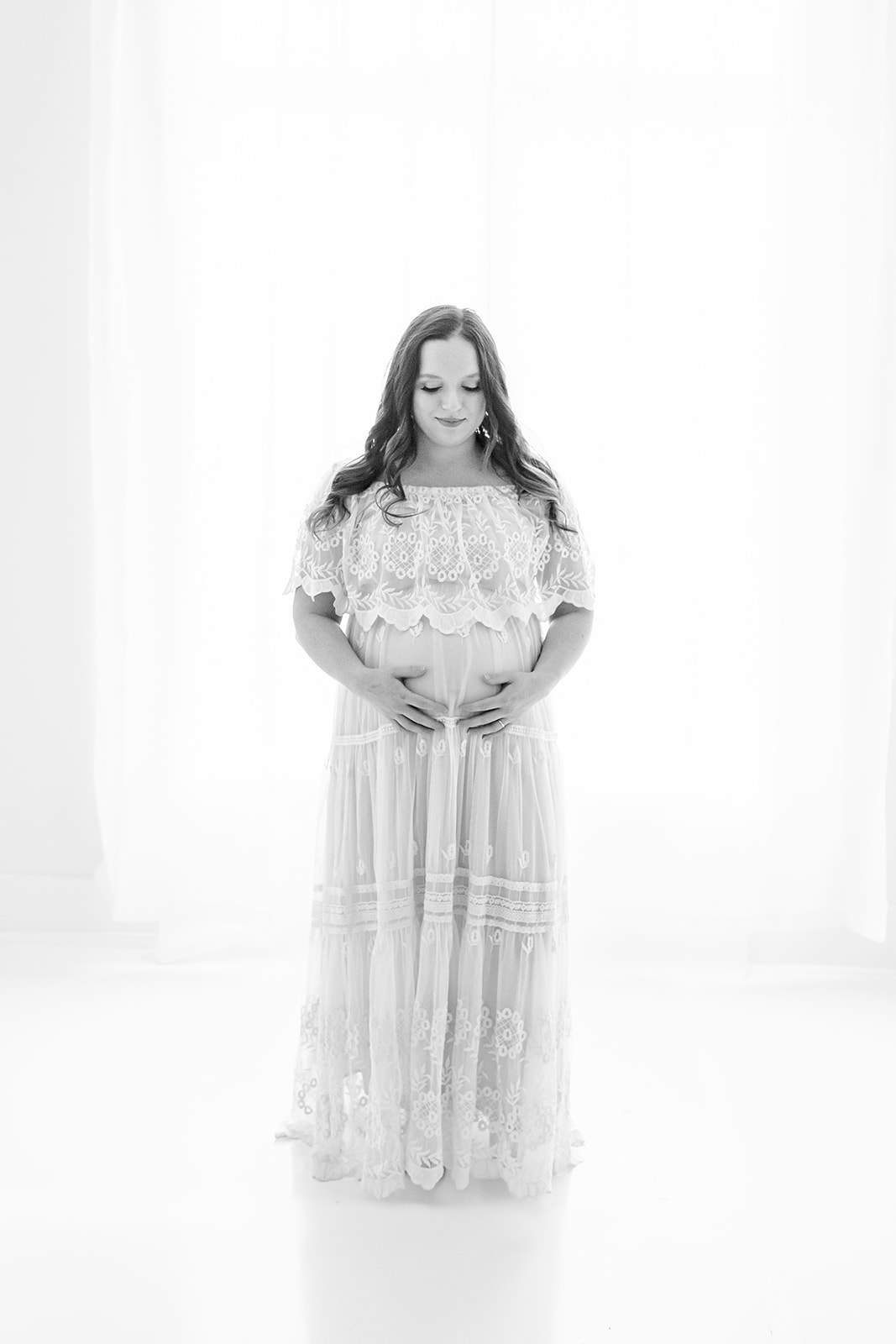 YOGAMOTIF
Located in the heart of Pittsburgh, YOGAMOTIF was founded in 2018 by Alicia Dawn, a yoga instructor deeply committed to creativity, wellness, and as a Black woman herself, the healing and uplifting of Black women. She is also a registered prenatal yoga teacher, and the classes at YOGAMOTIF focus on body awareness, breath, and preparation for birth. 
It's described as a "joy-based session," specifically focusing on pelvic movement and inviting healing into your pregnant body. Classes also include gentle yoga, muscle toning, and meditation. The studio prides itself on being a "creative wellness studio," something that extends into its virtual studio offering—perfect for busy moms or mamas-to-be!
Yoga With Mahogany
Mahogany is a registered yoga teacher who's been practicing yoga since 2010 and is perfect for more introverted mamas. She offers Pittsburgh prenatal yoga classes in private sessions or small groups and comes in packages of single, five, and eight-class options. For postpartum mamas, Mahogany also offers postnatal yoga classes!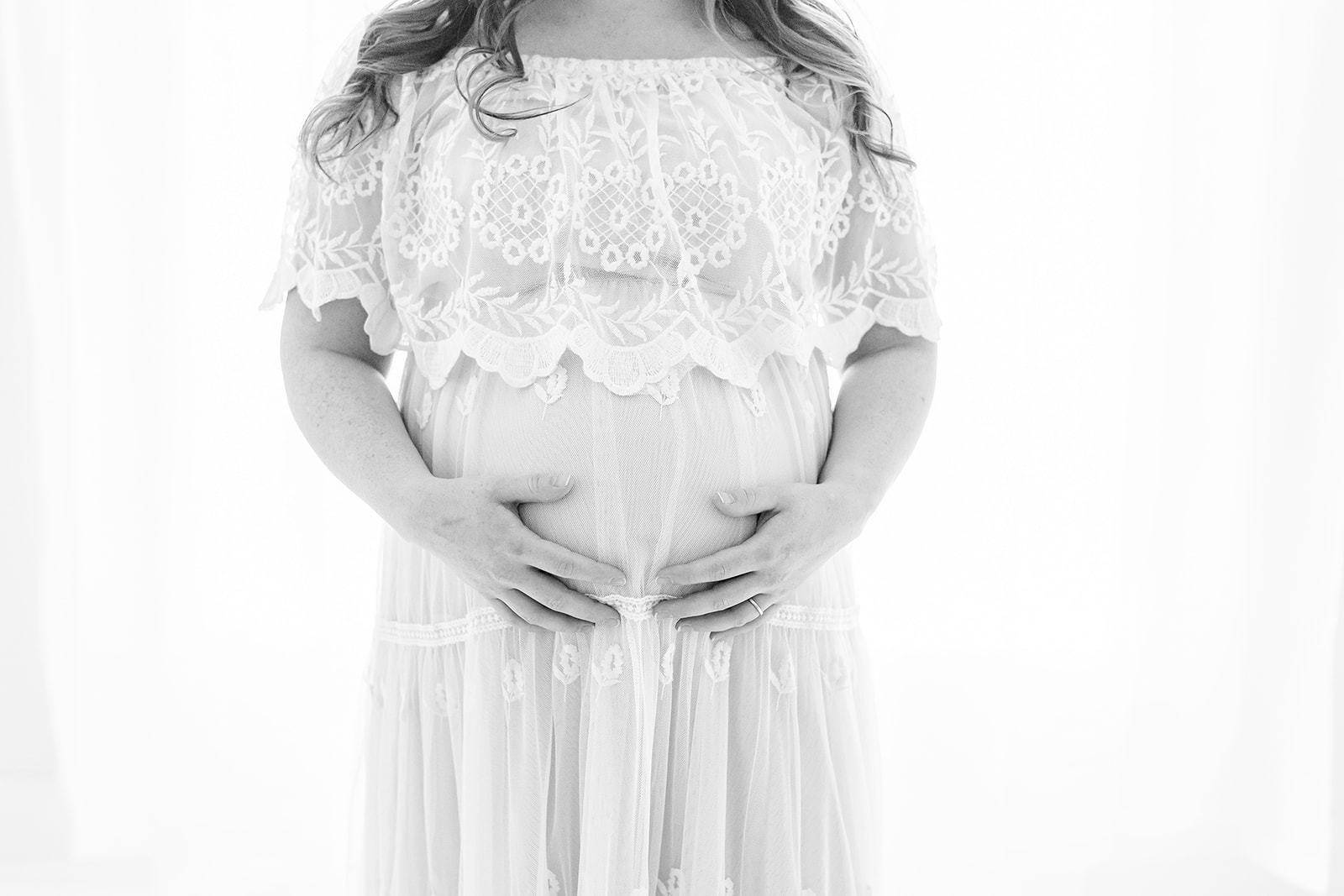 Schoolhouse Yoga Pittsburgh
Leta Koontz founded Schoolhouse Yoga Pittsburgh in 2002, and in the 21 years since then, they've received recognition as having some of the top yoga instructors in the Pittsburgh area. Their Yoga Alliance certification backs this up. One of their studios is in the Strip District, and the other is in North Hills, offering classes seven days a week and online. 
Their prenatal yoga classes are low-impact and designed to be gentle, making them perfect for any point in pregnancy. The classes cater to women in all trimesters, and class participants feel encouraged to "make a loving connection with their bodies and their babies." For established yogi moms, there are also rotating workshops the studio offers. 
Yoga H'Om
Yoga H'Om has been operating in the western suburbs of Pittsburgh since 2002 and is a space all about encouraging their students to learn and grow at their paces and honoring and celebrating individuality. 
They offer a wide variety of classes throughout the week, and their prenatal yoga classes focus on breathing techniques to help expectant moms during labor and delivery, fostering mental calm, stretching and strengthening your body, and most of all—nurturing yourself and your baby. Pittsburgh Yoga H'Om offers prenatal yoga exclusively on Thursdays and requires a call or text ahead to confirm attendance.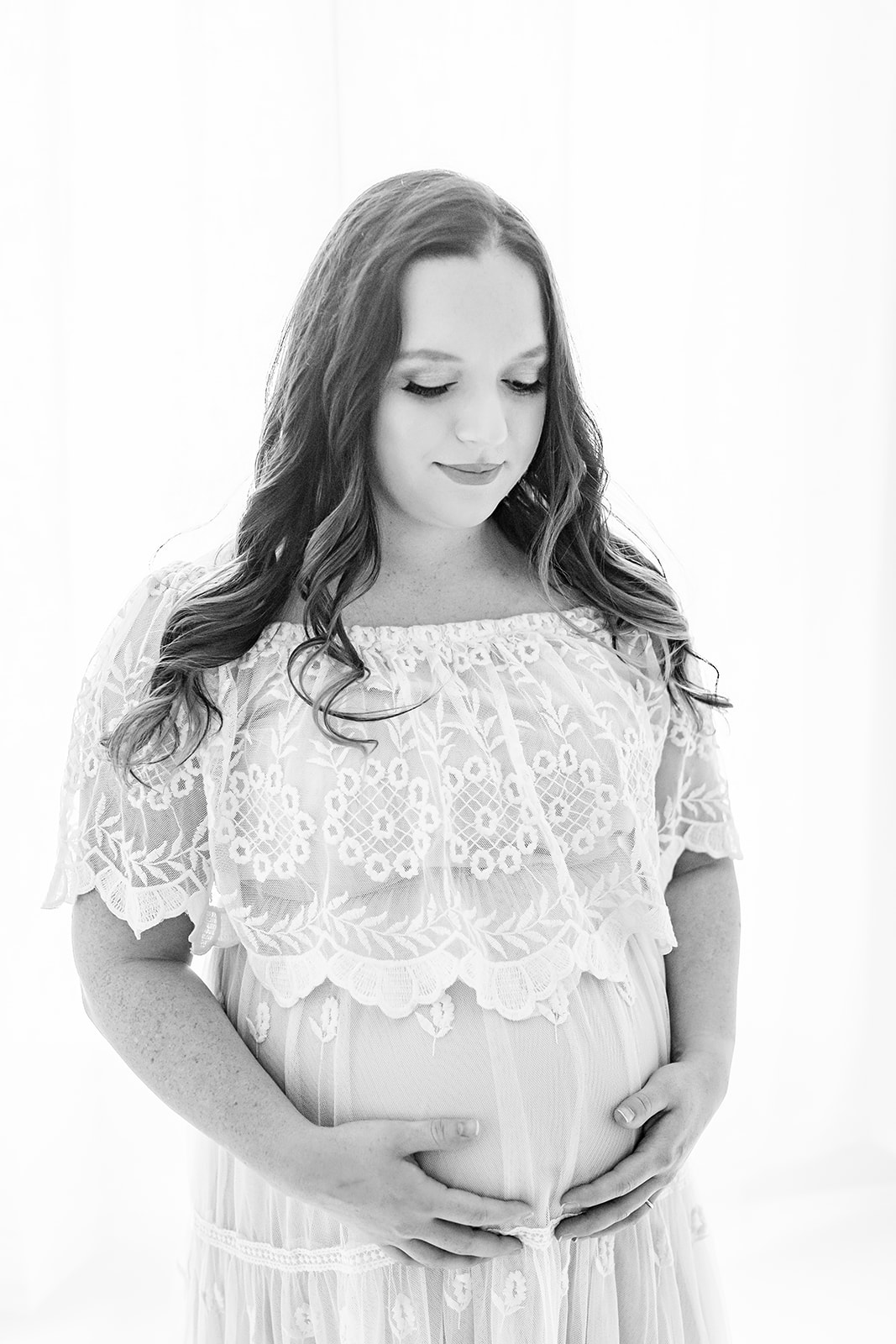 The Yoga Whole
The Yoga Whole is a small neighborhood yoga studio located in the South Hills area of Pittsburgh, opened by Debbie Vignovic in 2011. The studio offers both prenatal and postnatal yoga for moms in all trimesters. Classes focus on building pelvic and lower back strength for labor and delivery, breathwork, and simply connecting with other moms, which I love! 
Prenatal classes occur in-studio only—some of the studio's other offerings are available virtually—and exclusively on Saturday mornings. If you'd like to take your prenatal yoga session even further than just the studio classes, there are also private one-on-one workshops for you and your partner. They also offer Yoga For Birth, designed to help bring the yoga practice into labor and delivery.  
Pittsburgh Prenatal Yoga
These studios in Pittsburgh for prenatal yoga offer various classes and events dedicated to enriching your pregnancy experience. 
As a motherhood photographer, I love providing Pittsburgh families with recommendations for some great places as they enter parenthood. Still, my real passion is offering photo sessions for moms and dads to cherish for ages. I would love to contact you if you've considered booking a photo session. Contact me today to find out more!