Including Grandparents in Portraits
As a Pittsburgh portrait photographer, I have had the honor of capturing many beautiful moments between grandparents and their grandchildren. There is something truly special about the bond between these generations. Capturing it in a professional photograph is an experience that families will cherish for a lifetime.
Here are a few reasons why it is so important to have professional photos taken of grandchildren with their grandparents:
Capturing memories: Grandparents often play a significant role in their grandchildren's lives. Professional photos taken of them together can preserve these memories in a way that can be passed down from generation to generation.

Celebrating the bond: Grandparents and grandchildren often have a special bond that is different from any other relationship. Having professional photos taken can help celebrate and showcase this bond.

Quality time: Taking professional photos together can be a fun and memorable experience for both grandparents and grandchildren. It provides a special opportunity for them to spend quality time together while creating beautiful memories.

Family history: Photos taken of grandparents and their grandchildren can become a part of the family history. Display in a family album or framed and passed down as an heirloom for future generations to cherish.

Beautiful art: Professional photos of grandparents and grandchildren are not only a way to capture a moment in time, but they can also be a beautiful piece of art that can be displayed in the home. A timeless photograph can become a treasured work of art that adds a personal touch to any room.

Showing love: Taking professional photos of grandparents and their grandchildren is a way to show them how much they are loved. It's an opportunity to express the connection and affection between them in a way that words cannot.
Are you ready to reserve your extended family session in Pittsburgh?
Having professional photos taken of grandchildren with their grandparents is a truly special experience.  It's a way to celebrate not only the bond between generations, but create a legacy that can be passed down for years to come. I am honored to be a part of these special moments and to capture the love and connection between grandparents and their grandchildren.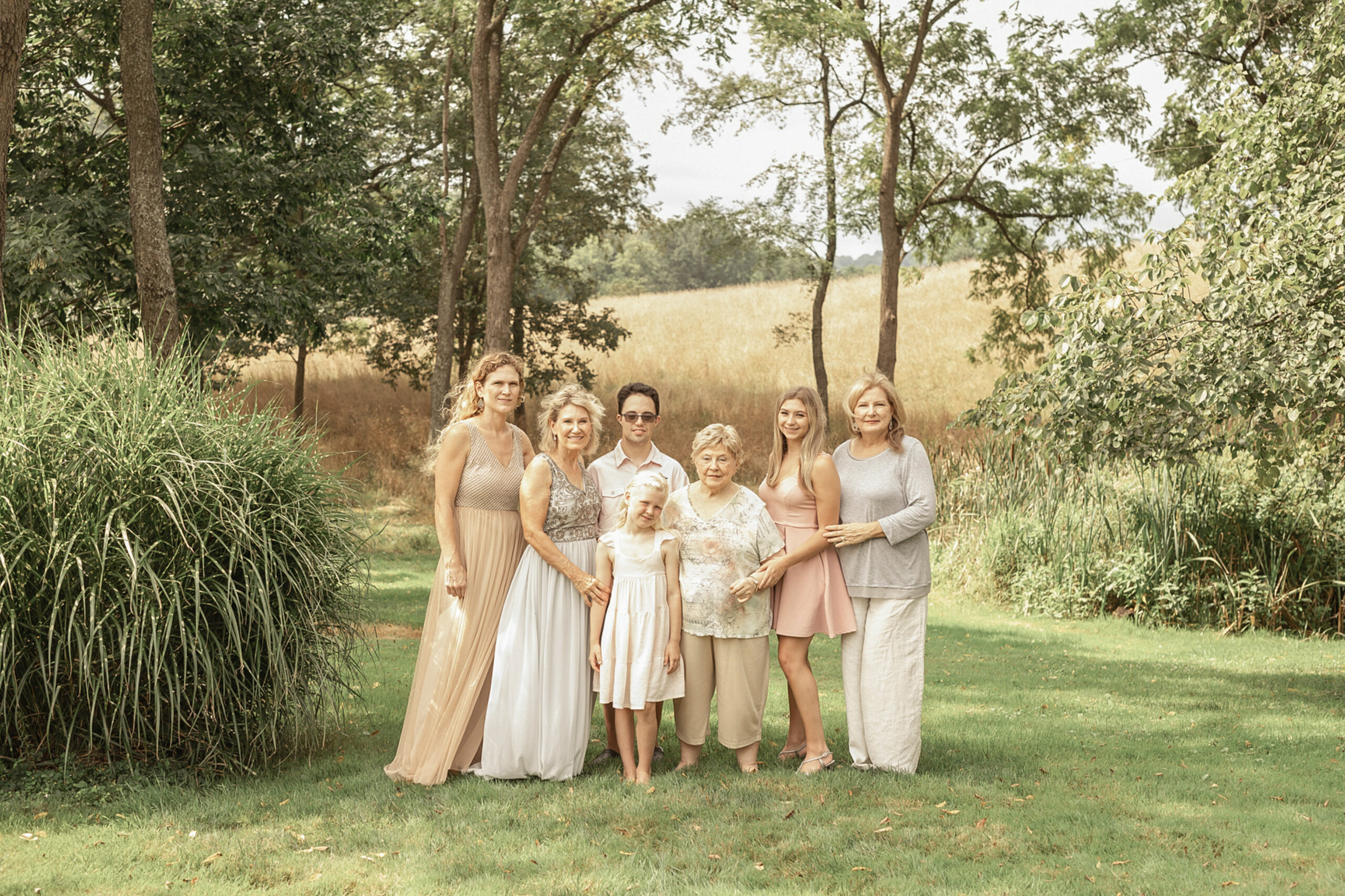 Petite Magnolia Photography is a full service Pittsburgh Portrait Photographer
Thank you so much for checking out my blog and I hope that my work speaks to you.  I would love to tell you more about a family photo shoot.  From start to finish, every detail is thought through & taken care of. Hair & makeup, wardrobe, and location are included with your session, because I want your experience as enjoyable and stress-free as possible.  If you are interested in a custom portrait session with Petite Magnolia Photography, then please click here (or the contact button above) or email me directly at petitemagnoliaphoto@gmail.com. Don't forget to follow me on Instagram for more sneak peeks from sessions.
To ensure availability, please reserve your date early.