Are you worried about reserving a newborn session because you're not sure how your older children will behave?
I get it. We always worry about how our children will behave, and it's a valid worry. As a mom of 4 myself, I absolutely understand. But, your family growth deserves to be documenting and newborn portraits are important with every baby. Working with a skilled newborn photographer with years of experience with children is your solution! (That's me!)
I know how impactful new babies are for kids and how the adjustment of their role in the family can bring up some big feelings. During a newborn session with older siblings, I love including them in special ways to make them feel important, too.
Below are a couple of posing ideas to easily incorporate older siblings into your newborn photos.
Get everyone on the ground to hold the baby
If old enough, we can place baby in a lap for some special moments and take turns with who gets to hold the baby. If siblings are not old enough yet to hold the baby unassisted, we can place baby into a Moses Basket and have the older sibling sitting next to the basket, interacting with their new sibling.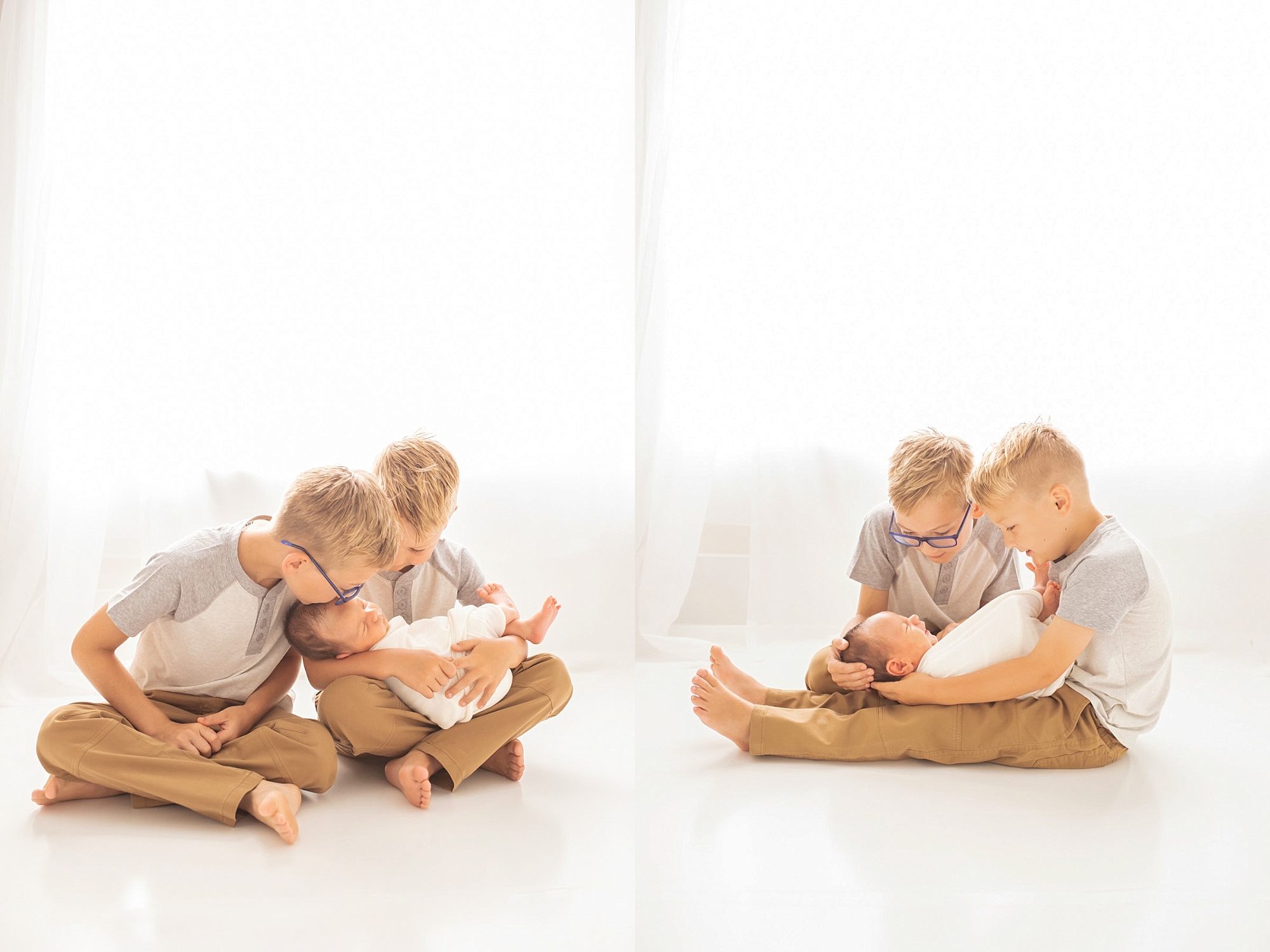 Use the newborn bean bag creatively
While baby is on the bean bag, I encourage siblings to sit next to it and interact with the baby. Gentle pats and forehead kisses make for some of the sweetest moments.
And if able, pile all of the siblings onto the bean bag for snuggles for some for portraits that will make a mamas' heart burst.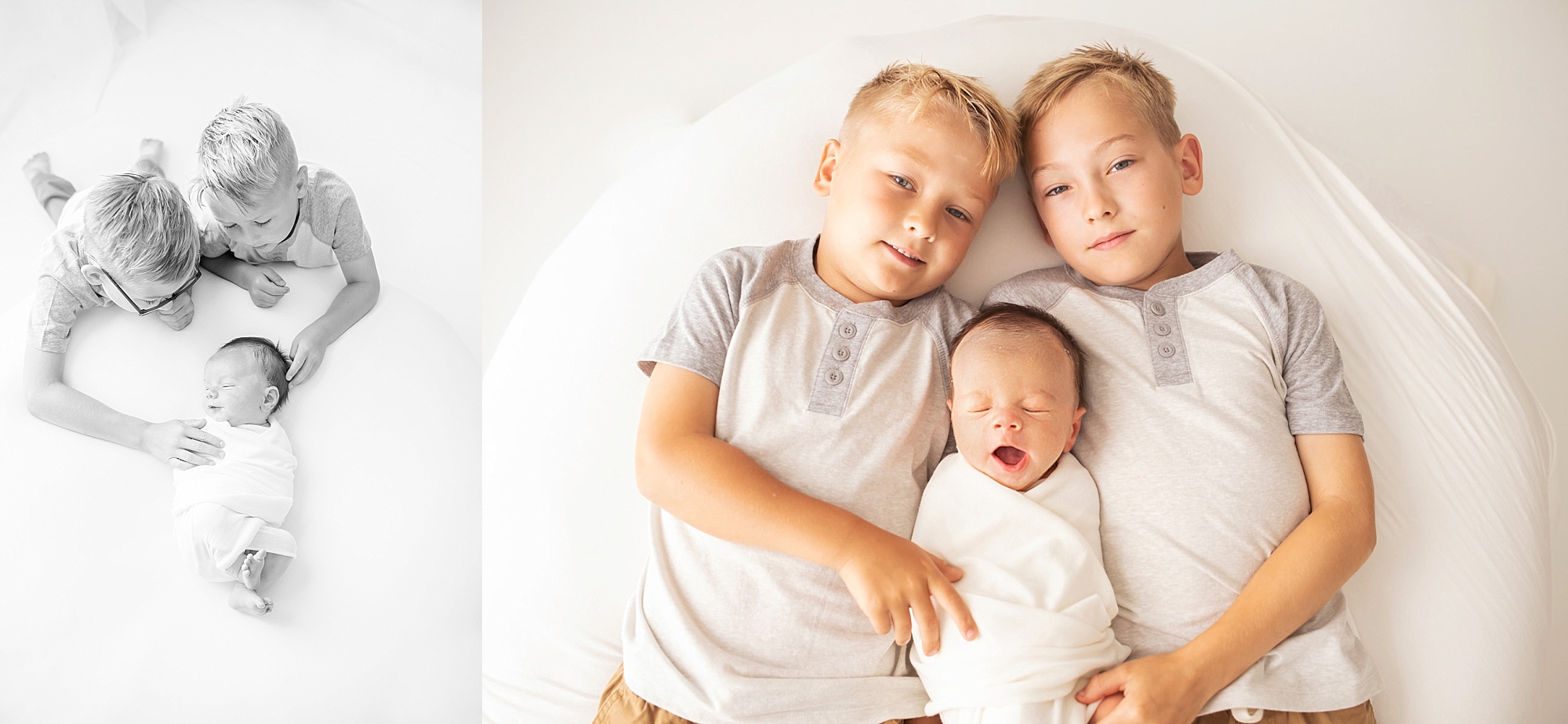 Let kids be kids
Ultimately, kids will be kids. As parents, sometimes that's hardest pill to swallow and accept. Often times, it's best to let siblings come and go into the photos as they please. When they are willing to participate, I work quickly to document the moment before they are off again! If we are posing mom & dad and I see a moment that would be sweet with the full family, we can call them back over for a moment. I promise, a moment here and there is all we need for beautiful portraits with your family.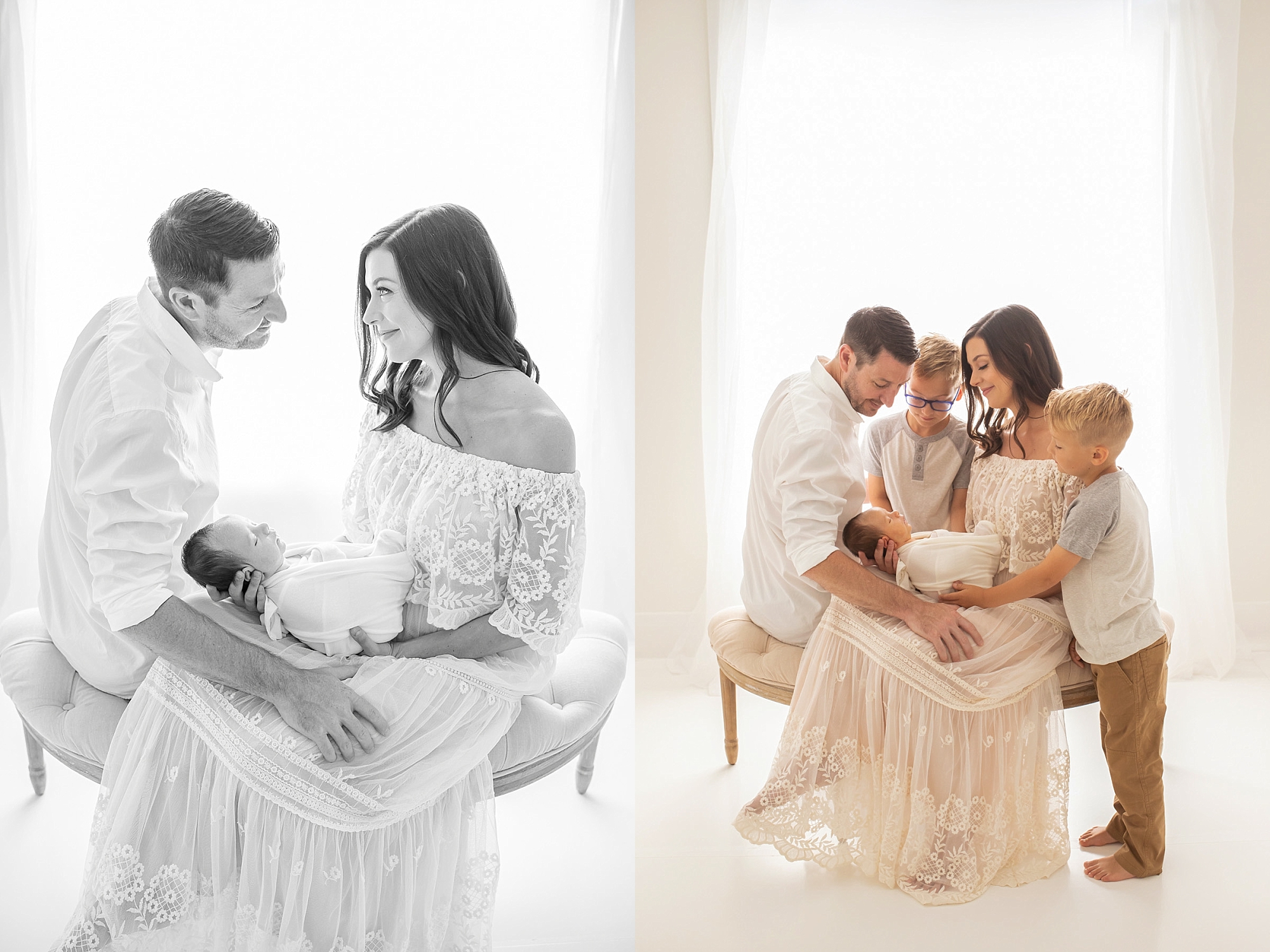 Petite Magnolia Photography is a full service newborn photography studio for families in Pittsburgh, Wexford, Sewickley, Fox Chapel, Oakmont, Edgeworth, Peters Township, Upper St. Clair, Mt. Lebanon, Jefferson Hills, Canonsburg, and Robinson Township. Additionally, surrounding areas in Southwest Pennsylvania, Ohio, and Morgantown, West Virginia. 
Thank you so much for checking out my blog and I hope that my work speaks to you.  I would love to tell you more about a newborn photo shoot.  From start to finish, every detail is thought through & taken care of. Hair & makeup, wardrobe, and location are included with your session, because I want your experience as enjoyable and stress-free as possible.  If you are interested in a custom portrait session with Petite Magnolia Photography, then please click here (or the contact button above) or email me directly at petitemagnoliaphoto@gmail.com. Don't forget to follow me on Instagram for more sneak peeks from sessions.
To ensure availability, please reserve your date early.