Maternity Photographer Around Me
Another month, come and gone. 2020, I can't say you've been a great year so far, but you sure are moving along. This year has felt like an eternity and flashed by all at the same time. There has been countless sleepless nights due to stress and worry. There's been countless tears of frustration and fear. There's been anger, towards those who just refuse science. (Especially hard for someone with an actual medical background – hello!!) There's also been copious amounts of play time with the kids that wouldn't have happened. We have spent more time in the family room in the last 3 months than we have in the last 3 years. The kids have developed their own routine together and deepened their bonds. They've been forced to use more of their imaginations with so much time on their hands. We've created art and delicious treats together.
There's been real highs and incredible lows in 2020. Would I change it if I could? Of course. I wish none of us were in this position. But, I also see the silver lining in this. 2020 has brought some clarity into our lives that I think we all really needed.
Maternity Photographer Around Me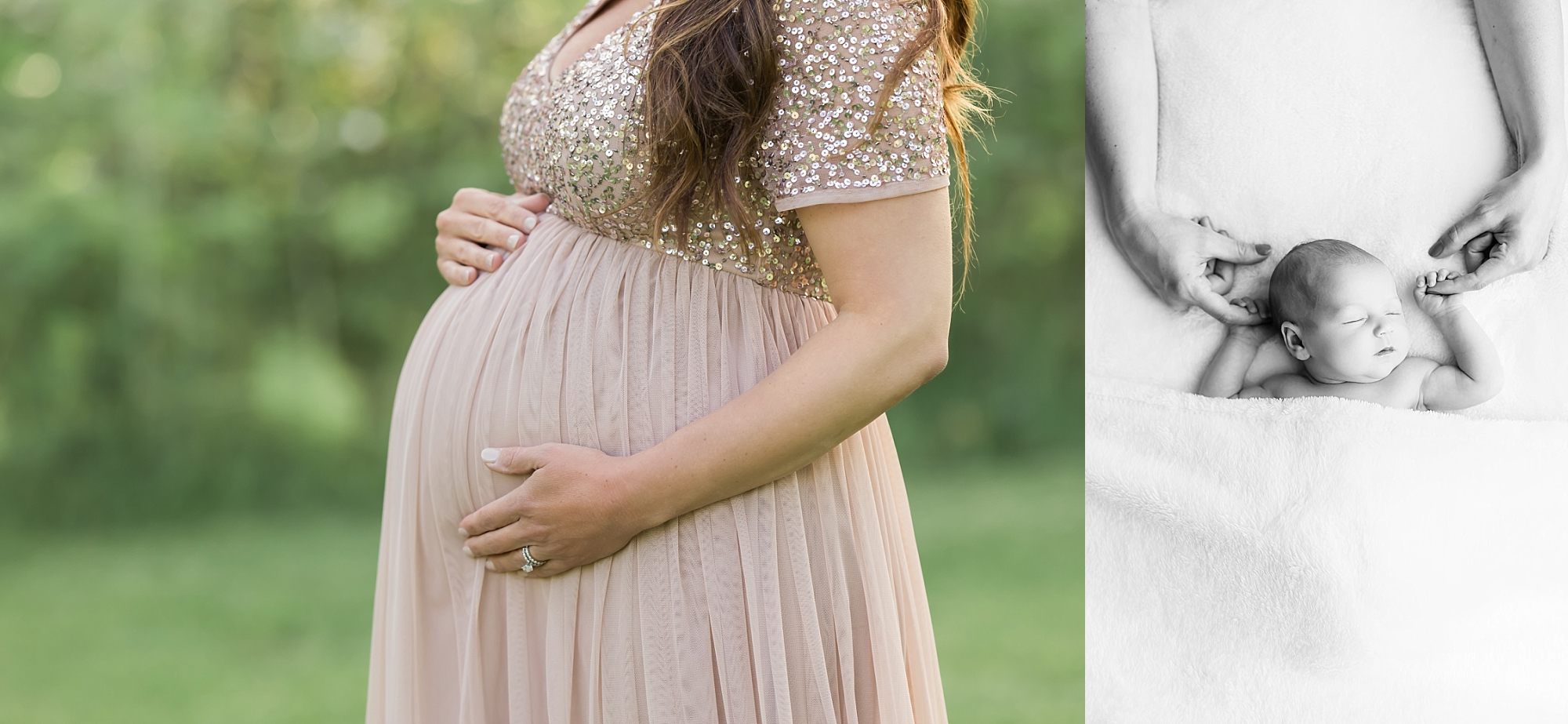 Maternity Photographer Around Me
Petite Magnolia Photography specializes in maternity, newborn, motherhood, baby & family photography in the Pittsburgh area including but not limited to Upper St. Clair, Mt. Lebanon, Peters Township, Canonsburg, Venetia, McMurray, Jefferson Hills, Cranberry & Wexford. 
Thank you so much for checking out my blog and I hope that my work speaks to you.  I would love to tell you more about a milestone session in the studio.  From the very beginning, every detail is thought through including hair & makeup, wardrobe, and location making your experience as enjoyable and stress-free as possible.  If you are interested in a custom portrait session with Petite Magnolia Photography and would like more information, please click here (or the contact button above) or email me directly at petitemagnoliaphoto@gmail.com. 
Sessions are currently booking into late  2020.  To ensure availability, please reserve your date early.