Family Photos Wardrobe Inspo
One of the biggest barriers to entry to family photos for moms is wardrobe decisions. It's so difficult to decide what everyone should wear, where to get it all from, endless hours of searching for just the right dress and then countless more looking for the right choices for the kids and husband. It builds to frustration and the average mama isn't trained in knowing what truly photographs well together and what doesn't, so she may end up with photos that she likes, but wishes she hadn't chosen xyz for someone.
It's not a fun game to play and I completely understand the frustration. Providing a wardrobe for my clients isn't a new idea, but it sure is one that is a perk!
The below option would be so sweet for a mama with 2 little ones either for a motherhood session with just mom and babies, or a family photo session! Throw dad in some khakis and a cream sweater and we have a beautiful ensemble for you all. Zero stress, little added expense if you don't have the sweater or pants!
Love what you see and want a session in exactly this outfit? Click here to inquire!
Family Photos Wardrobe Inspo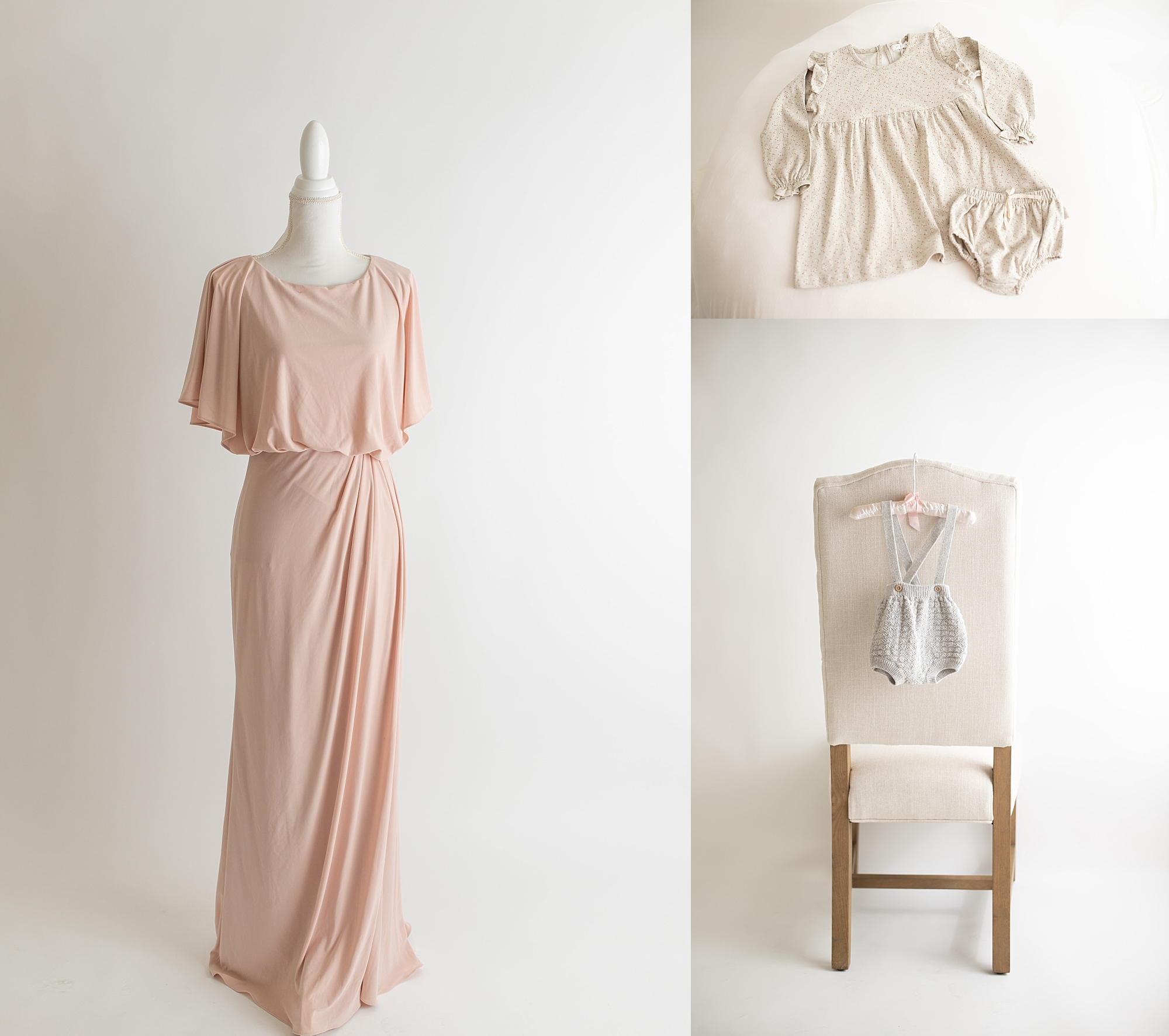 Family Photos Wardrobe Inspo
Petite Magnolia Photography specializes in maternity, newborn, motherhood, baby & family photography in the Pittsburgh area including but not limited to Upper St. Clair, Mt. Lebanon, Peters Township, Canonsburg, Venetia, McMurray, Jefferson Hills, Cranberry & Wexford. 
Thank you so much for checking out my blog and I hope that my work speaks to you.  I would love to tell you more about a newborn session in the studio.  From the very beginning, every detail is thought through including hair & makeup, wardrobe, and location making your experience as enjoyable and stress-free as possible.  If you are interested in a custom portrait session with Petite Magnolia Photography and would like more information, please click here (or the contact button above) or email me directly at petitemagnoliaphoto@gmail.com. 
Sessions are currently booking into mid 2021.  To ensure availability, please reserve your date early.