Pittsburgh Parents And Virtual Learning
I came across this article by a local resource called Kidsburgh that discusses five ways to partner with your child(ren)'s teacher that I thought was a great read for everyone. We are all trying our best during these uncharted waters, but could use some help to guide us along sometimes and these tips might just do that. To read the full article (and watch a video included), click here.
Pittsburgh Parents And Virtual Learning
We can be encouraging cheerleaders as our kids do their best to learn remotely and cope with the absence of friends. Just as important, we can partner with teachers to share our insight into who our children are and how they're doing.

Here's a quick summary of the five tips [Wendy] Lopez-Aflitto shared:

Your voice is needed more than ever. So be proactive in letting teachers know the best way to reach you. If you're don't generally check email during the school day and would rather get texts, for example, send the teacher a quick note explaining that. And if something isn't working during these first weeks, communicate. Send a polite note thanking the teacher or administrators for all they're doing, then mention your concern. In Lopez-Aflitto's case, her daughter has been given great audiobooks, but the playback has a distracting echo. Her child's teacher might not have known if Lopez-Aflitto hadn't sent a quick, cheerful note.
When spring semester was disrupted last year, many children fell a bit behind on core math and reading skills. It's valuable to start this year with a clear picture of your child's skill levels, so Learning Heroes has created a free, interactive tool to help assess that. The online Readiness Check offers three to five grade-appropriate questions in math and reading. They're fun and "gamified," and won't take long to complete. Use the assessment for the grade your child completed last year. If the results is that our child needs extra support, Learning Heroes offers free resources to help sharpen those skills.
It will be challenging for teachers to get to know students as quickly or as fully as they might have during a normal school year. You can help, because you are the expert on your particular child. Send a brief note telling the teacher a bit about your child. Describe a bit about their personality, likes/dislikes and how they may be feeling about this unique school year.
Take time to talk with your child about how they're feeling. Let them know that any and all feelings are OK, especially when things are so unfamiliar and they're missing friends. "When we surveyed parents across the country in the spring, the top concern for parents was the loss of social interaction," Lopez-Aflitto told the audience. "Brain science shows that social-emotional and academic skills are interconnected. Learning is relational."
Lastly, Lopez-Aflitto encourages all parents to acknowledge their own stress and realize they deserve patience and support. "We are learning heroes in this moment, even if we don't want to be called that," she said. So celebrate your small successes, even if some days that simply amounts to getting your kids up for school and getting everyone through the day. Along the way, reach out to other parents for support and community.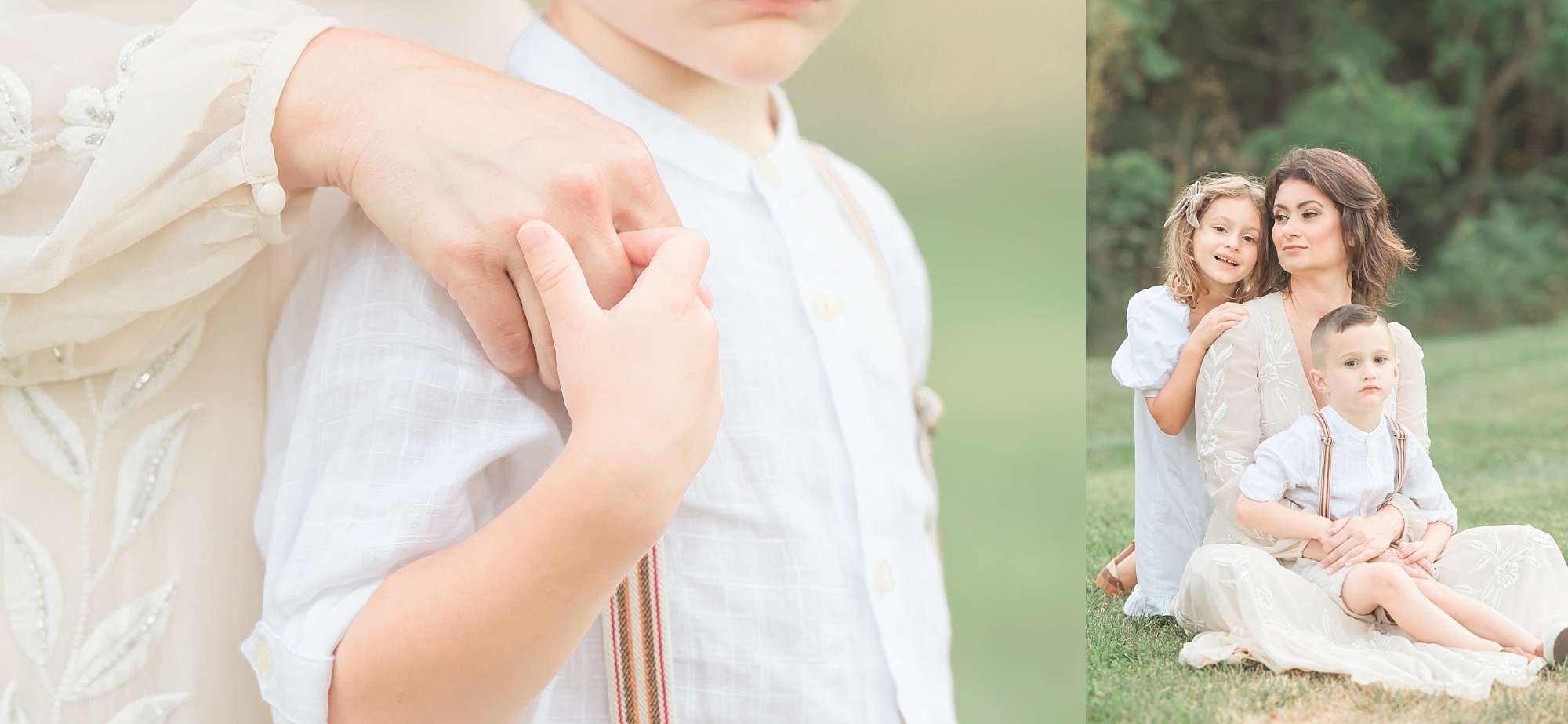 Pittsburgh Parents And Virtual Learning
Petite Magnolia Photography specializes in maternity, newborn, motherhood, baby & family photography in the Pittsburgh area including but not limited to Upper St. Clair, Mt. Lebanon, Peters Township, Canonsburg, Venetia, McMurray, Jefferson Hills, Cranberry & Wexford. 
Thank you so much for checking out my blog and I hope that my work speaks to you.  I would love to tell you more about a milestone session in the studio.  From the very beginning, every detail is thought through including hair & makeup, wardrobe, and location making your experience as enjoyable and stress-free as possible.  If you are interested in a custom portrait session with Petite Magnolia Photography and would like more information, please click here (or the contact button above) or email me directly at petitemagnoliaphoto@gmail.com. 
Sessions are currently booking into late  2020.  To ensure availability, please reserve your date early.